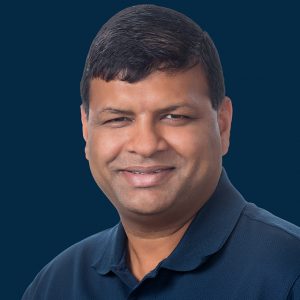 On March 23-25, 2018, Dr. Amitabh Goel joins Europe and America's premier interventional pain physicians at the 2018 European Congress in London to share specific techniques and efficacy data in the management of spine pain.
Educational Objectives
Event participants will learn to:
Identify best practices to ensure patient safety during interventional spine procedures;
Apply new research findings to the practice of ethical, evidence-based interventional spine care;
Describe how strict diagnostic criteria and anatomically validated techniques can improve patient outcomes;
Cite the evidentiary basis for the use of diagnostic blocks in the identification of spine pain generators;
Examine emerging literature to mitigate risks and to practice spine interventions safely and best protect patients.
The Spine Intervention Society is accredited by the Accreditation Council for Continuing Medical Education to provide continuing medical education for physicians, and course credits will be applied.
Dr. Goel participates in an observational cohort study to determine the relationship of psychosocial factors as measured by patient beliefs and catastrophizing levels with pain and disability measures during conservative treatment of acute back pain.
Cohort study: "The Significance of Psychosocial Factors in Acute Back Pain Treatment Recovery" – an overview:
Studies of chronic pain patients have demonstrated negative patient beliefs and catastrophizing are associated with poor outcomes in terms of pain and disability.
Chronic pain, negative beliefs, and catastrophizing can be improved by cognitive behavioral therapy (CBT).
Unknown whether such relationships also hold for acute back pain and if conventional medical treatment of acute back pain can improve negative patient beliefs and catastrophizing.
Event details:
Dates: March 23-25, 2018
Location: Hilton London Bankside – London, England
Pricing & registration: visit https://tinyurl.com/ycmye86o
About Dr. Amitabh Goel
Dr. Amitabh Goel has an extensive background in musculoskeletal medicine, having completed residency training in both orthopedics and physical medicine and rehabilitation. In addition, Dr. Goel has practiced as an interventional physiatrist for more than 15 years. Dr. Goel is board certified in physical medicine and rehabilitation with subspecialty certifications in pain medicine and neuromuscular medicine. He is also board certified by the American Board of Electrodiagnostic Medicine and is a Fellow of the Royal College of Surgeons of Edinburgh in Scotland. He has received numerous accolades from medical publications over the years, including "America's Best Physicians," "America's Top Physicians" and "Top Doctor."
Dr. Goel has several first author publications, which are widely cited in medical literature, and has patents on spinal cord stimulators, a field in which he has a special interest.
Dr. Goel believes in approaching each patient with compassion, and he's committed to diagnosing and treating their underlying cause of pain rather than just their symptoms. He currently practices at the Florida Pain Relief Centers Sarasota, Florida location.