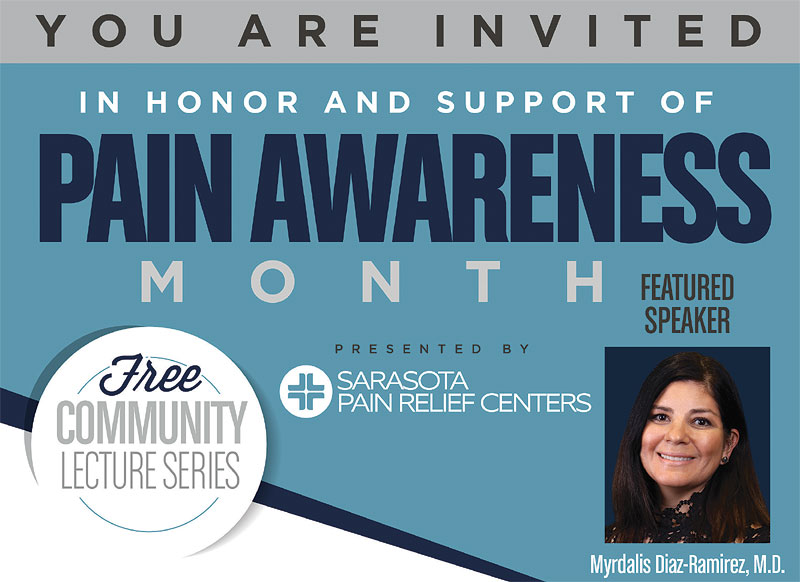 On September 21 – 23, 2021, Sarasota Pain Relief Centers will present a complimentary opportunity for learning and sharing — and you're invited!
Sarasota PRC's Dr. Myrdalis Díaz-Ramírez will host this virtual event that is open to the general public. The sessions provide an opportunity for community members to learn from an expert and ask a Board-Certified Pain Management Physician any questions they may have about the latest innovative treatment options for chronic pain relief.
Topics of discussion for each day's session:
Sept 21, 2021 | 12:00PM – 1:30PM
Do you have pain in your lower back or legs after surgery or due to diabetes?
Sept 22, 2021 | 12:00PM – 1:30PM
Do you have pain in your lower back from spinal stenosis?
Sept 23, 2021 | 12:00PM – 1:30PM
Causes and Treatments for Pain After Car Accidents

What is Pain Awareness Month?
Pain Awareness Month is highlighted every September, when businesses and organizations focus on raising public awareness of issues related to pain conditions and pain management.
In honor and support of this cause, Dr. Díaz-Ramírez will donate her time and expertise to present the Free Community Lecture Series, for the purpose of making valuable pain management information available — at no cost — to the public.
Sarasota Pain Relief Centers is dedicated to raising awareness among people living with chronic pain issues, so they no longer have to suffer needlessly. If you are one of the millions of Americans suffering from pain every day, we cordially invite you to attend the free Community Lecture Series to learn more about your pain and the possibilities for relief from our expert pain management specialist, Myrdalis Díaz-Ramírez, MD.
Please RSVP to let us know you'll be attending
But don't wait, because seating is limited, and we want to reserve a spot for YOU!
Here are the important event details:
Pain Awareness Month Community Lecture Series
Presented by Sarasota Pain Relief Centers
Special thanks to Vertiflex by Boston Scientific & Nevro.
Dates: September 21 – 23, 2021
Time: 11:00AM
Location: Virtual conference via Teams
Please RSVP promptly:
By email:painaware@surgerypartners.com
By phone: 941.923.2500

About Dr. Díaz-Ramírez

Dr. Myrdalis Díaz-Ramírez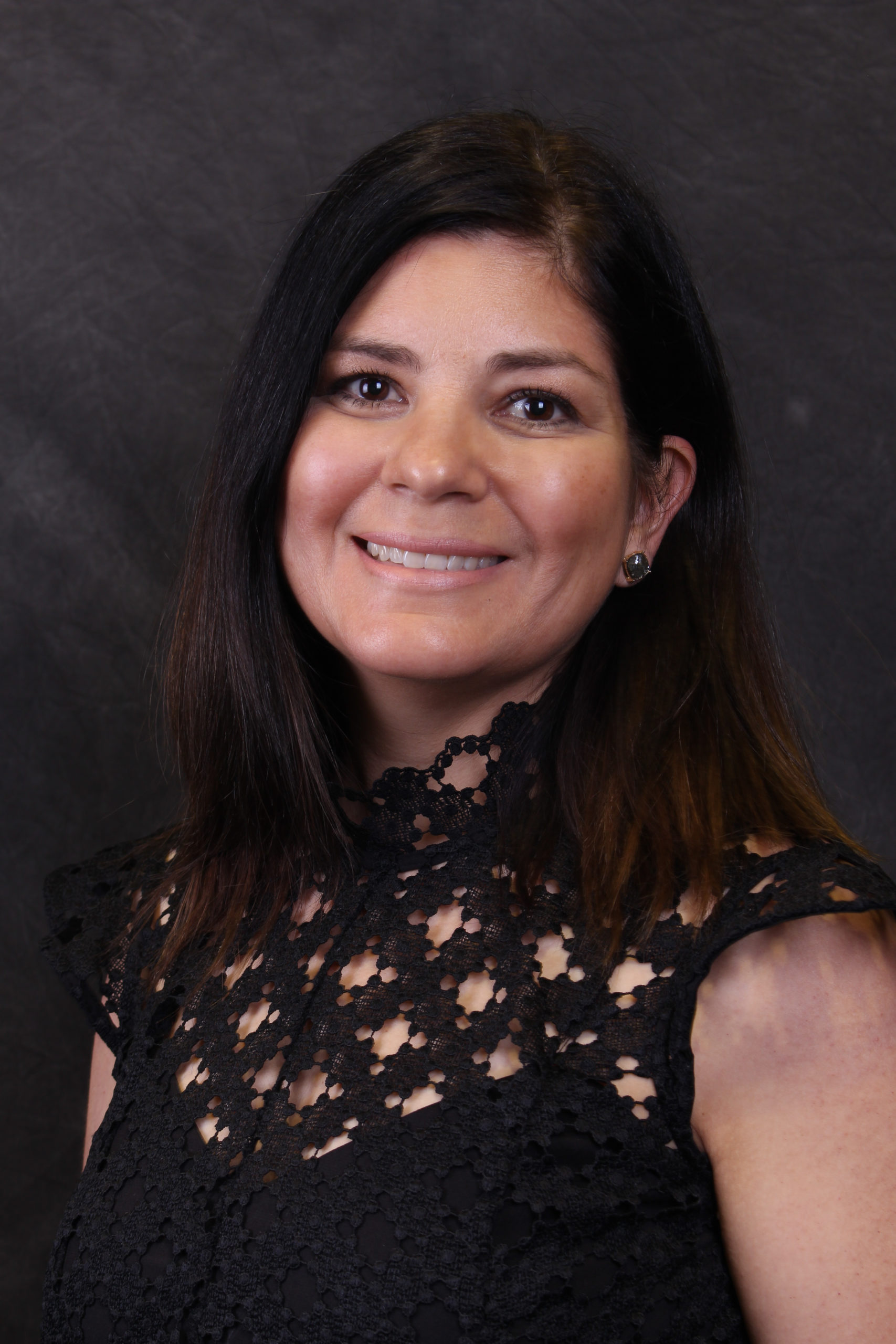 is a board-certified, fellowship-trained pain medicine physician and anesthesiologist with almost two decades of experience in the field.
She is a clinical professor at Florida State University College of Medicine, has co-authored and edited multiple book chapters related to pain medicine, and she has been awarded "Top Doctor" in her field by her peers for the past nine consecutive years. Dr. Díaz-Ramírez is bilingual in English and Spanish.

ABOUT SARASOTA PAIN RELIEF CENTERS
At Sarasota Pain Relief Centers, our pain management specialists focus on providing comprehensive, personalized care for each patient. Our highly skilled providers take a multidisciplinary approach to advanced pain management, assessing your individual needs to more effectively relieve your chronic pain and restore your quality of life.
SPRC's board-certified, fellowship-trained physicians are equipped with state-of-the-art technology and a comprehensive, multimodal approach to treating your chronic pain. Relieving your pain and ensuring your comfort are our top priorities.
If you are tired of living with chronic pain and want more information on options for minimizing or eliminating your suffering, contact Sarasota Pain Relief Centers today at 941-363-9400 or click the button below to schedule a consultation online for one of our clinics.