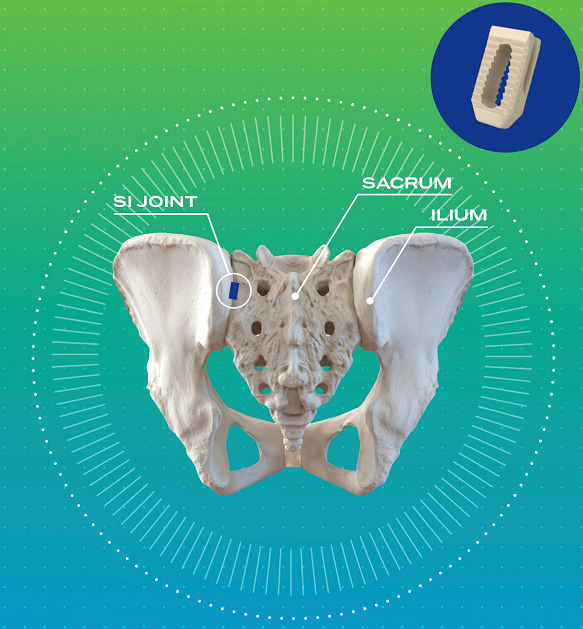 SI joint dysfunction occurs when the sacroiliac joint, (located in the lower part of the body between the base of the spine and the pelvis,) becomes injured or degenerated over time.
Here are some common causes of SI joint pain:
Degenerative sacroiliitis
Sacral disruption
Ankylosing spondylitis
Post-traumatic SI Joint disruption
Leg length discrepancy
Structural pelvic asymmetry
Tumor (pituitary or metastatic)
Infection
Inflammation
Degenerative osteoarthritis
Ligamentous laxity (Pregnancy)
Trauma
Adjacent segment disease
Symptoms of SI joint dysfunction can be quite painful, and may include:
Low back pain
Sciatica-like pain
Leg pain, burning, numbing, tingling
Muscle tenderness and tightness in the hips and buttocks
Inability to sit for long periods of time due to pain
If you experience these symptoms of SI joint dysfunction, you may find relief through the LinQ™ SI Joint Stabilization treatment option by PainTEQ.
LinQ™ is a single implant solution for SI join dysfunction, providing multiple benefits such as:
Minimally invasive
Posterior approach
No metal implants
No surgical drill
Quick recovery time
The LinQ™ procedure allows for fusion and stabilization of the SI joint in eligible patients where appropriate non-surgical treatment has failed, and may provide immediate relief of pain symptoms. This remarkable system gives SI joint dysfunction patients a safe, minimally invasive option to combat pain.
After a thorough diagnostic process, your pain physician can help alleviate, and in many cases eliminate, chronic pain by placing a single LinQ™ allograft into the SI Joint.  This single implant helps patients immediately regain joint stability and creates an ideal environment for long-term fusion.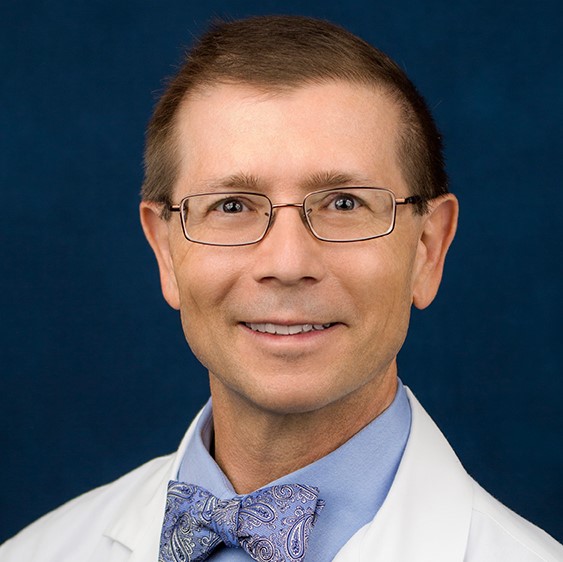 In Central Florida, Michael Creamer, D.O. is fully trained to perform this innovative new procedure for minimizing or eliminating chronic joint pain for Orlando area patients.
Dr. Creamer is board certified in Physical Medicine and Rehabilitation, with subspecialty certificates in Spinal Cord Medicine and Pain Medicine. He has been recognized as "Top Doctor" in the December editions of Orlando Magazine for the years 2002 to present, and is highly skilled in a multidisciplinary approach to the treatment of pain.
Dr. Creamer takes pride in providing his patients with the highest quality of care. Contact his clinic today to determine whether the LinQ™ SI Joint Stabilization system is right for you.

Download the LinQ™ treatment brochure here.
Can the LinQ Procedure Relieve your Joint or Back Pain?

At Central Florida Pain Relief Centers, our expert pain management specialists are dedicated to providing minimally invasive, proven procedures and treatments based on the individual needs of each patient. Our specialists are highly skilled and ready to consult with you to find a customized solution based on your situation and the nature of your pain.
Whether the best treatment is the The LinQ – SI Joint Fusion System or another proven alternative, we'll work together with you to find the most effective treatment to minimize your pain and restore your quality of life.
Call Central Florida Pain Relief Centers today at 407-649-8707 to schedule a consultation or click the button below to set up a consultation online at one of our Orlando area clinics so we can discuss options for reducing or eliminating your pain.