An advanced technological innovation known as Interspinous Fusion has provided new hope for relief in patients who suffer chronic back pain resulting from:
Degenerative disc disease
Spinal stenosis
Facet arthropathy
The Spinous Process Plate System is a new way to treat spine problems using a simple and safe Less Exposure Surgery (LES) technique, which utilizes a uniquely designed implant that allows for decompression of the spine while maintaining proper curvature.

Who can benefit from the Interspinous Fusion procedure?
This remarkable new implant technique treats the underlying problems that cause painful symptoms such as:
Back, buttock or leg pain
Difficulty walking
Numbness in the legs, calves or buttocks
Weakness and / or loss of balance
Patients suffering with these symptoms benefit from this minimally invasive outpatient procedure that can provide lasting relief.

How does the Interspinous Fusion procedure work?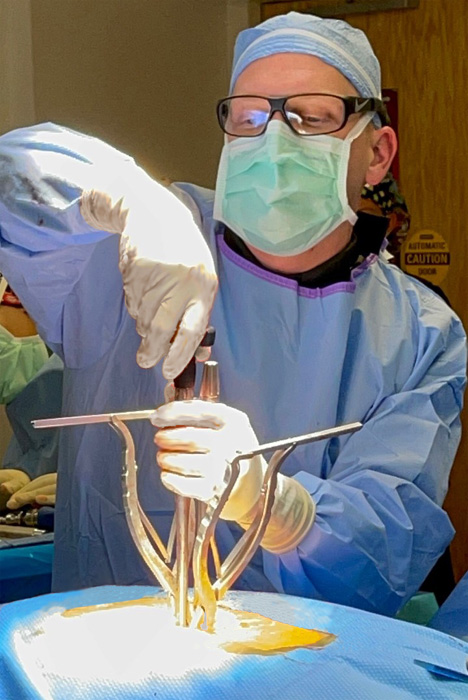 With a less than two-inch incision, a Titanium implant is used to open the spinal canal and foramen in order to:
Relieve nerve compression
Restore disc height
Decompress and fixate the facet joints to immobilize them for the bony surfaces to fuse
The procedure was developed to eliminate the need for screws, cages, or laminectomies for faster, safer, less invasive outpatient surgery.
This FDA-cleared technique is performed in approximately one hour, and patients return home on the same day.

Florida Pain Institute Physician is a Pioneer in Interspinous Fusion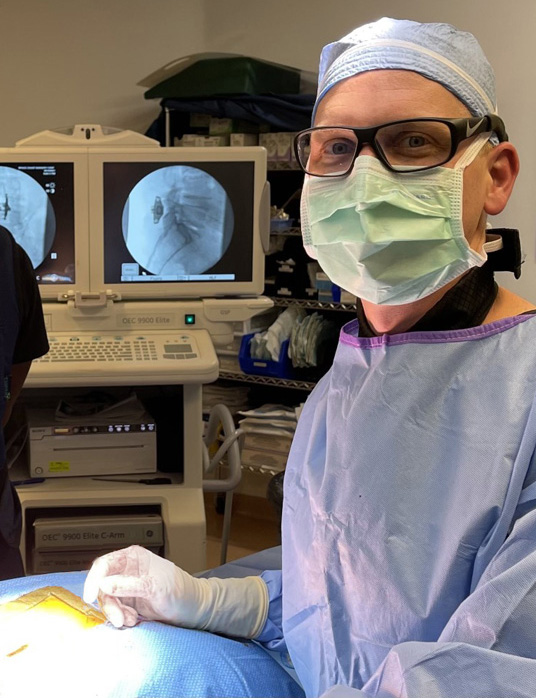 On the Space Coast of Florida, Dr. Michael Esposito is one of the first pain physicians to perform the game-changing Interspinous Fusion procedure.
Dr. Esposito is Double Board Certified in Pain Management and Anesthesiology. He has devoted his time to various local, state, national and international organizations in order to help advance learning and implementation of technological innovations in pain relief using minimally invasive surgical techniques.
Florida Pain Institute is proud to have Dr. Esposito as part of our extraordinary team of pain management physicians serving the Merritt Island, Palm Bay and Melbourne regions in Florida.

Is Interspinous Fusion Right for You?
If you live on the Space Coast of Florida and experience painful symptoms in your back, legs or buttocks, consult with Dr. Esposito to determine whether interspinous fusion can help you find relief from your chronic pain.
Simply visit the Florida Pain Institute website to schedule your consultation online.