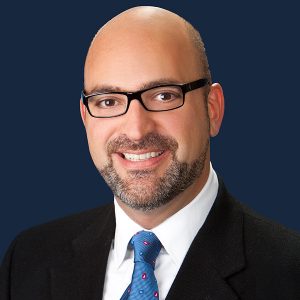 Dr. Attias has been practicing specialized pain management in Palm Harbor for nearly a decade, and he was one of the first physicians in the area to begin offering an opioid-free alternative treatment after it was approved by the FDA in 2015: Spinal Cord Stimulation.
Since that time, he has seen patients' lives improved dramatically due to this alternative treatment that eliminates the need for addictive pain medications by way of a battery-operated device that's implanted into the patient to control pain through constant electronic impulses directly into the nerves.
Dr. Attias asserts that opioids are ineffective in treating long-term chronic pain due to tolerance build-up and the potential for addiction, whereas the alternative spinal cord stimulation treatment enables patients to feel only relief, without the side effects of opioid medications.
What are Opioids?
Opioids are a highly-addictive class of drugs that include both illegal substances (such as heroin and Fentanyl,) and those legally prescribed by physicians for pain, including:
codeine
morphine
hydrocodone (Vicodin®)
oxycodone (OxyContin®)
It's no secret that the opioid crisis in America is skyrocketing, as opioid addiction and overdoses have quadrupled in the last 20 years. Patients who suffer from chronic pain often develop a strong dependency on these pain medications when prescribed without sufficient guidance or cautionary advice from the providers who prescribe them.
Other patients are aware of opioid dangers and carry a fear of becoming addicted when these medications are necessary to relieve their pain.
One such patient is Karen Wright of Palm Harbor, a nurse who suffered a serious back injury on the job and for whom back surgery was unsuccessful in alleviating her chronic pain. For 13 years, she suffered a diminished quality of life from pain medications, and felt she was living "like a zombie," in part because she lacked information about effective alternative treatments to these addictive opioids.
When Wright discovered the alternative treatment offered by Dr. Attias, her life was changed in every way. She says that just a year of spinal cord stimulation treatment has freed her from a decade of feeling trapped by opioids. Today, she enjoys biking 20 miles a week and is able to exercise once again.
Dr. Attias practices at Tampa Pain Relief Centers' Palm Harbor clinic, helping Bay area patients find relief from pain using the spinal cord stimulation procedure. If you suffer from chronic pain issues and want to know more about this effective alternative for relief from pain without need for prescription medications, contact Tampa PRC to set up a consultation: 813-872-4492
About Dr. Attias
Dr. Miguel Attias is an anesthesiologist and interventional pain medicine specialist with expertise in all areas of chronic pain, ranging from medication to interventional management. His special interest in advanced pain medicine techniques include:
trialing and implantation of spinal cord stimulators
intrathecal programmable drug delivery systems
neuromodulation techniques such as peripheral nerve and field stimulation
He has experience with management of cancer pain and other conditions like intractable headaches.
Dr. Attias strongly believes in the team and a multidisciplinary approach to managing his patients, integrating the patient's health providers in the decision-making process, ensuring excellent control of the patient's pain condition while maintaining overall good health.
Click here to learn more about Dr. Miguel Attias and Tampa Pain Relief Centers >

Do you suffer from chronic pain?
At Tampa Pain Relief Centers, relieving your pain and ensuring your comfort are our top priorities. Life can be enjoyable, not just bearable. Let us relieve your pain and restore your quality of life.
If you are tired of living with chronic pain and want more information about our minimally invasive, proven procedures and treatments for minimizing or eliminating your suffering, call us today at 813-872-4492 or click the button below to set up a consultation.