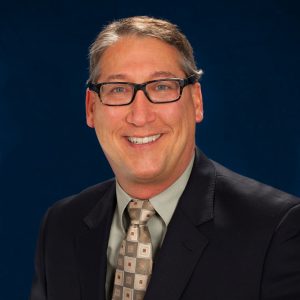 Patients living with chronic pain in Florida's Tampa Bay region turn to Tampa Pain Relief Centers' team of expert pain management clinicians. Tampa PRC's dedicated staff of licensed and certified physicians has not only helped patients suffering from a wide range of conditions and neuropathies find relief, but has also helped these patients improve functionality, mobility, and overall quality of life.
Tampa Pain Relief Centers often serves as a beacon of hope for chronic pain sufferers who have tried many other therapies, with little to no success. One such patient, Mark Scott, had a chronic pain history that spanned 20+ years and multiple treatment options without achieving a significant reduction in discomfort. After two decades of chronic pain, Mark finally found the right treatment solution when he consulted with Dr. Bruce Piszel at Tampa PRC's Brandon clinic location.
Tampa Pain Relief Centers Gives Chronic Pain Patients Hope
Before finding Dr. Piszel, Mark had all but reached the end of his rope in his search for chronic pain relief. Over the course of his condition, he had endured numerous procedures and care plans without achieving significant results, including:
3 discectomies
2 laminectomies
2 spinal cord stimulation trials
1 removal
1 implant
Multiple injections
Epidurals
Radio frequency neurotomies
Physical therapies
Narcotics
As Mark later wrote to Dr. Piszel, "Your diagnosis of 4th disc herniation and the previous diagnosis of degenerative disc disease, spinal stenosis, spondylolysis, arthritis, bi-lateral radiculopathy, scar tissue, etc. would have been the last straw had it not been for your practice, staff, and spinal column implant."
After a thorough examination and consultation with Dr. Piszel, Mark was encouraged to revisit a treatment option he'd attempted years before, but with another manufacturer. Dr. Piszel suggested an approach that finally delivered the results Mark had been seeking throughout his decades-long pain management experience
Mark's Letter to Dr. Piszel
Read what Mark had to say about his experience in his letter of gratitude to Dr. Piszel:
"The Nuvectra Algovita, your practice, and constant encouragement have been the only things to keep me walking with this last herniation. As you know, I received the Algovita trial in April of 2018. I made a promise that I would change my eating habits, start walking and accept whatever quality of life that the Algovita would offer. Two days after the trial implant, I walked almost a mile. You implanted my Algovita in May, 1 month later. Since that time, I have lost 55 pounds, walked 2 to 3 miles every other day and accepted a huge change in my quality of life as a bonus!
With this last herniation, I still maintain the same hope and quality of life! Maybe even more so because the Algovita has command over the pain that would normally send me to the E.R. I have learned how to maximize the pain block potential by the way I sit, lie down and walk. I continue to lose weight and look forward to walking again when the disc is repaired. I have set new goals, but I will not accept mediocrity in my health care when I know what excellence I have experienced with your office.
I would strongly encourage anyone in severe pain to look at Nuvectra and your office but would also welcome the opportunity to share what it takes to complete a successful recovery. I would also want them to choose Nuvectra for the kindness, compassion, and professionalism of Justice and Jen. Both these young professionals have made this implant more than successful, because it gave me my life back. It still has been the best investment in all these 20 years, and you, Dr. Piszel, Justice and Jen have been absolutely the best example of the medical profession yet here in Florida.
Please feel free to share this with your patients and do not hesitate to contact me in order to help others who may not understand the procedure, impacts, follow-up commitment that it will take to ensure their success! Thank you again!"
Mark is just one of hundreds of patients who found a better, more pain-free quality of life as a result of the treatments provided at Tampa Pain Relief Centers.
Contact Tampa Pain Relief Centers Today
Are you suffering from chronic pain? Tampa Pain Relief Centers can help. Our licensed and certified practitioners deliver personalized, compassionate treatments and therapies to alleviate pain levels and increase function and mobility. Schedule an appointment with our team of chronic and neuropathic specialists today.