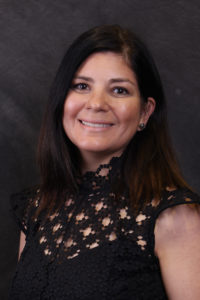 On Saturday. March 7, 2020, Dr. Myrdalis Díaz-Ramírez of Sarasota Pain Relief Centers will be in attendance at the annual conference hosted by Latino Medical Student Association Midwest.
Dr. Díaz-Ramírez will have the honor of delivering a presentation on the topics of Pain Management and Neuromodulation.
The LMSA is a non-profit organization founded to "represent, support, educate, and unify US Latino/Latina medical students." The organization is comprised of 5 U.S. regions: Northeast, Southeast, Midwest, Southwest, & West.
This year's conference will take place at Washington University in St. Louis, Missouri, from March 6th – 8th, 2020. The event theme is: "Unidos por Medicina y Más: A Multidisciplinary Approach to Latinx Health."
Event Schedule
Conference attendees will participate in the following activities and training sessions during the 3-day conference:
Friday, March 6:
For medical students and especially for premedical undergraduate and high school students.
TED-Style Talks
Ins and Outs of Osteopathic Medicine
Navigating the Allopathic Medical School Application & Interview Process
Financing the Medical School Journey
Life as a Medical Student
LMSA National Advisor Track
Saturday, March 7:
Anthropological Perspective on Changing Latinx Identities
Hands-on Bioskills
Immigration Issues Affecting the Latinx Community
Impact of Environment in the Development of Health Disparities in Chronic Disease
Intervening in Gun Violence: Stop the Bleed
Reducing Stigma towards Mental Illness and Improving Depression Literacy in the Latinx Community
Building Inclusive Climates for LGBT+ Patients & Providers
Panel: Perspectives on Organized Medicine
Panel: Success as Latinas in Medicine
Producing Scholarship throughout Training
Making the Most of Your "Extracurricular" Activities
Elections for LMSA National Executive Committee officer positions
Sunday, March 8:
LMSA Midwest Executive Board elections
Closing Gala & Celebration to honor graduating fourth-year medical students
Florida Pain Relief Centers is proud and honored to have Dr. Díaz-Ramírez as part of our expert staff of pain management specialists in the Sarasota region.
About Dr. Myrdalis Díaz-Ramírez
Dr. Díaz-Ramírez is a board-certified, fellowship-trained pain medicine physician and anesthesiologist with more than a decade of experience in the field. She is a clinical professor at Florida State University College of Medicine, has co-authored and edited multiple book chapters related to pain medicine, and she has been awarded "Top Doctor" in her field by her peers for the past five consecutive years. Dr. Díaz-Ramírez is bilingual in English and Spanish.
Dr. Díaz-Ramírez practices at Sarasota Pain Relief Centers' Central Sarasota location, specializing in Anesthesia/Pain Medicine.
Certification(s) 
Board certified in pain medicine
Board certified in anesthesiology
Interventional & multidisciplinary pain medicine
Do You Suffer from Chronic Pain Symptoms?

At Sarasota Pain Relief Centers, we are committed to helping our patients live a more pain-free quality of life, so that you can find enjoyment and comfort for many years to come.
Our highly skilled physicians are dedicated to relieving your suffering and ensuring your comfort with compassionate, individualized care and state-of-the-art technologies for pain relief.
If you're tired of living with chronic pain and want more information about options available for relief, contact Sarasota Pain Relief Centers today at 941-363-9400, or click the button below to set up a consultation at one of our clinics online.