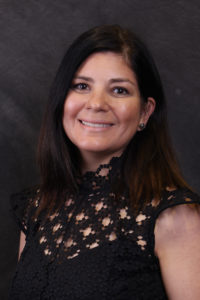 Sarasota, Florida patients who seek relief from chronic pain are distinctly fortunate for having not only remarkable, innovative treatment options available to them, but also the expertise of dedicated pain management specialists who can skillfully diagnose and treat a wide variety of pain conditions.
Singular among those physicians is Sarasota Pain Relief Centers' own Dr. Myrdalis Díaz-Ramírez, who stands out as a shining example of tireless commitment and thoroughly compassionate care that patients depend on to help relieve their chronic pain.
And now, in addition to being honored with the prestigious designation of Top Pain Medicine Doctor for the past 9 consecutive years, we are proud to announce that Dr. Díaz-Ramírez has been selected as one of Castle Connolly's Exceptional Women in Medicine for 2020!
Castle Connolly, The Official Top Doctor Directory, has given this special acknowledgement that Dr. Díaz-Ramírez' outstanding accomplishments and dedication to the field of medicine.
On behalf of Sarasota Pain Relief Centers and appreciative patients throughout the Sarasota area, congratulations, Dr. Díaz-Ramírez!

About Dr. Díaz-Ramírez
Dr. Myrdalis Díaz-Ramírez is a board-certified, fellowship-trained pain medicine physician and anesthesiologist with almost two decades of experience in the field. She is a clinical professor at Florida State University College of Medicine, has co-authored and edited multiple book chapters related to pain medicine, and she has been awarded "Top Doctor" in her field by her peers for the past nine consecutive years. Dr. Díaz-Ramírez is bilingual in English and Spanish.
Dr. Díaz-Ramírez practices at Sarasota Pain Relief Centers' Central Sarasota location, and holds dual Board Certifications in Anesthesiology and Pain Medicine.
Do You Need an Expert Pain Doctor in Sarasota?
At Sarasota Pain Relief Centers, we take great pride in the compassionate, expert care that our board-certified pain physicians provide for area patients. Thanks to our minimally invasive, highly customized treatment plans, pain sufferers throughout the region experience much-needed relief and a better quality of life.
Our specialists are highly skilled and ready to consult with you to find an individualized pain solution based on your unique situation and the nature of your pain. We'll work together with you to determine the most effective options to reduce or eliminate your pain.
Call Sarasota Pain Relief Centers today at 941-363-9400 to schedule a consultation or click the button below to set up a consultation at one of our clinics online.