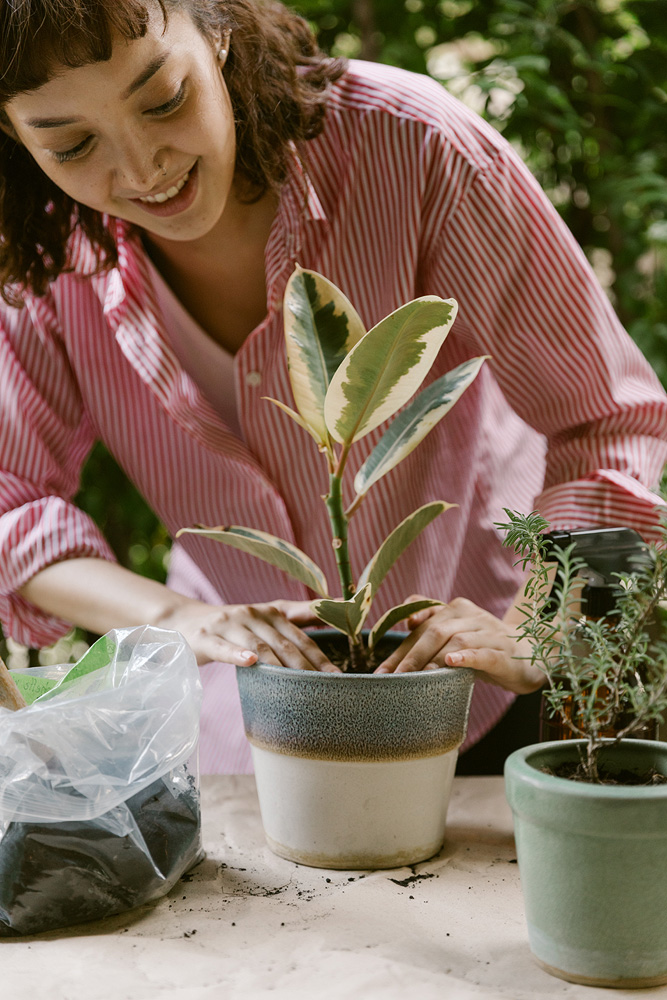 If gardening is one of your favorite hobbies but you're missing out because chronic pain makes it difficult to do much of anything, here's some good news for you: gardening can have many positive effects on physical and mental health, and may actually help reduce your chronic pain.
In fact, many pain management specialists incorporate gardening into the treatment plans for some patients. This method, known as horticulture therapy, has been known to reduce pain and stress, improve attitude and even lessen the need for pain medications in many patients.
If you're one of the estimated 50 million Americans living with chronic pain, it is important to consult with your pain physician prior to engaging in any physical activity, including gardening. But there are many different options available to get you back into the hobby you love, including raised garden beds or container gardening.
Depending upon your individual situation, your pain doctor will provide the advice you need to gain the benefits of gardening without worsening your pain condition.
Here are some of the ways pain sufferers may benefit from gardening, both physically and psychologically:
Facilitates Movement

Pain symptoms can be exacerbated by a sedentary lifestyle, so it's important for chronic pain sufferers to remain as active as possible, within guidelines provided by a qualified pain management physician. Gardening provides a moderate level of activity to keep the body in motion without high-impact or overwhelming exercises.
Therapeutic Connecting with nature and soaking up fresh air and natural sunlight are known to produce a relaxing, relieving feeling in the human body. And the light outdoor exercise helps the body produce endorphins (feel-good chemicals), which aid in increasing tolerance to pain and improving overall mood.
Reduces Stress

We already know that stress and anxiety can increase inflammation and pain symptoms. Gardening helps to lower levels of a stress hormone called cortisol in the body, and in the process reduces stress while improving mood and immune function.
Mental Health Benefits

When you indulge in an effortless activity that sparks your creativity and generates a sense of accomplishment, your overall perspective and disposition are improved. This is helpful in coping with stress, depression, anxiety and other mood disorders, and enables the body to better tolerate the physical symptoms of chronic pain conditions.
Bonus Benefit: Nutritional Value If your garden includes vegetables, herbs and other healthy foods, you get the added reward of nutritious, organic eating as a result of your efforts. Many pain specialists recommend a healthy diet as part of an overall pain relief regimen because eating the right foods can often help reduce pain. So, in addition to moderate exercise, reduced stress and many other gardening benefits, you help yourself even more by enjoying the fruits (or veggies) of your labor!
Is gardening something you haven't enjoyed since your chronic pain 'took over'? It's quite possible that you can enjoy it again despite your pain, and that it may actually help reduce the pain that's been keeping you from doing what you love.
If you're missing out on activities you love because of your chronic pain, talk to your pain doctor and find out what can be done to get you started on a path toward a better quality of life.
Do You Live with a Chronic Pain Condition?
When it comes to your unique kind of pain, there is no cookie-cutter solution for relief. Depending on your condition and the type and intensity of your pain, your pain specialist may recommend any combination of treatment methods, including surgical procedures, physical therapies, dietary/lifestyle changes or medications.
At Florida Pain Relief Centers, we want to help you indulge in those hobbies you once enjoyed but have neglected due to your chronic pain. Our board-certified pain experts will provide you with comprehensive, personalized care to determine the most effective treatment option(s) for your individual pain condition, and help you find the best possible methods for getting back to the activities you love.
If you are tired of living with chronic pain and want more information about options for minimizing or eliminating your suffering, contact Florida Pain Relief Centers today at 800.215.0029 or visit www.yourpainreliefcenters.com to set up a consultation online.