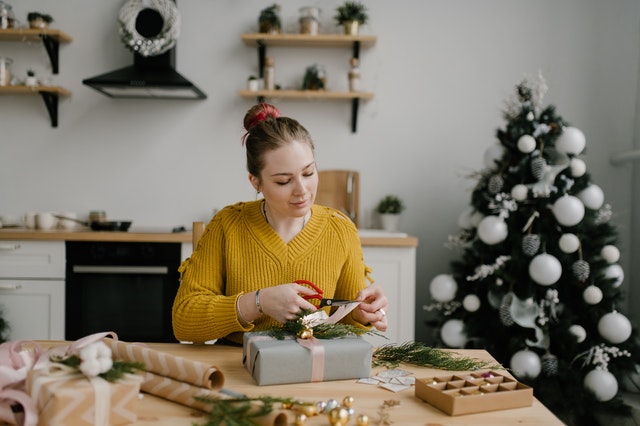 Holidays are a time for celebrations and cheerful festivities… but for those who live with a chronic pain condition, it can be a challenge to fully enjoy and participate in all the seasonal delights this time of year has to offer.
During the holiday season, there are so many more tasks to accomplish, such as planning dinners, cleaning house, shopping for gifts and wrapping them, just to name a few. This can cause stress and pressure on even the healthiest of people. Factor in a painful and debilitating condition, and the mountain of to-do's may seem insurmountable.
If you are living with chronic pain, here are some helpful tips to help you better control your symptoms so your holidays will more merry and bright.
Don't stress yourself out.

While you may be tempted to rush and overload yourself during the holidays, you really don't have to do it all.Remember, the best gift you can give to friends and family is your company and your affection. You can be much better for those you care about if you give yourself and break and try not to scramble for things that probably don't HAVE to happen.
Don't let your medication schedule slide.

During the hustle and bustle of the season, it's easy to miss a dose of any medications you're taking. Be especially mindful to take your medications as prescribed and according to your providers prescription, and avoid changing your dosing without your provider's approval.
Stay warm.

Some patients report that their pain increases with colder weather, so when possible, make an effort to stay warm, avoid cold drafts and remain indoors if your pain worsens with cold weather.
Avoid over-doing it.

Holiday commitments and family can often spur us to push ourselves past our comfortable level of activity. Plan to start as early as possible so you don't end up pushing your limits to get things done in time, and take regular breaks to rest.
Think happy thoughts.

The holidays can cause an added level of melancholy when we're missing someone who can't visit this year, or remembering lost loved ones. Try to maintain a positive perspective by focusing attention on good and happy things, and don't hesitate to talk to a professional counselor if you're finding it difficult to cope.
At Florida Pain Relief Centers, our expert pain management physicians are committed to providing solutions that help reduce suffering for people in pain. We hope these tips help to diminish your pain so you can enjoy more joyful holidays.
Our best wishes for a happy and healthy holiday season, and a prosperous New Year!

Don't Let Chronic Pain Ruin Your Holidays

Florida Pain Relief Centers' board-certified physicians are equipped with state-of-the-art technology and take a comprehensive, multimodal approach to treating your chronic pain.
We want to help relieve your pain so that you can enjoy the holiday season in comfort. Our pain specialists provide comprehensive, personalized care and will work with you to determine the best treatment option for your unique pain condition.
If you're suffering with chronic pain and want more information about options to reduce or eliminate your discomfort, call Florida Pain Relief Centers today at 800.215.0029 or click the button below to schedule your visit online.